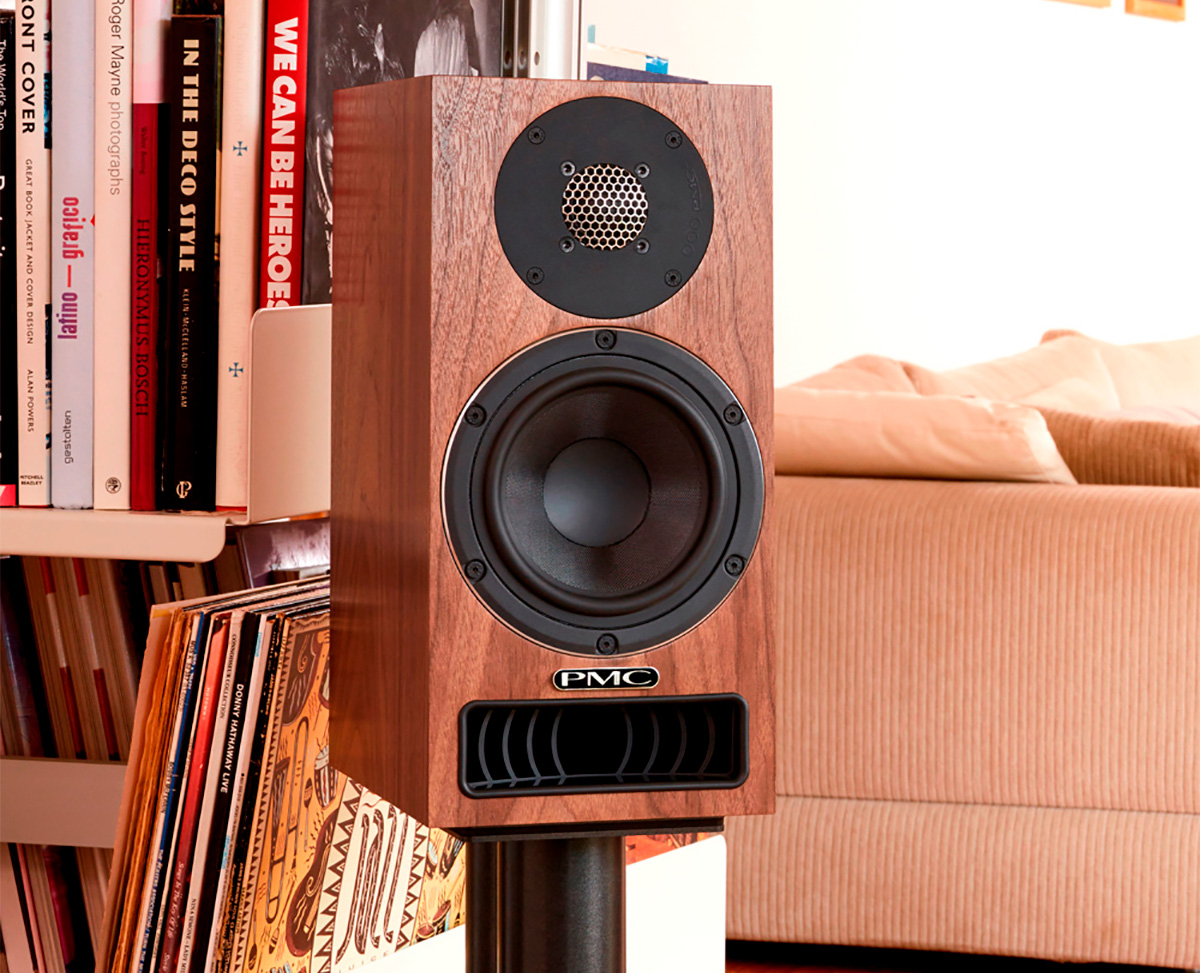 Den nye PMC Twenty5 serien er oppgradert kraftig i forhold til Twenty serien.
Nyutviklet bass/mellomtone og diskant i samarbeid med SEAS. Oppgraderte kabinetter, nye sokler og spikes i rustfritt stål isolert med korkskiver imellom sokkel og kabinett. Nyutviklet spoilere i ATL utløpet (Laminair) som gir full kontroll på luftstrømmen ut av transmisjons linje kanalen som gir vesentlig bedre dynamikk og bass respons.
PMC Twenty5.21 er et bevis på at gode ting kommer i små pakker. Ikke la den kompakte størrelse lure deg. Denne høyttaleren er ikke mindre enn bemerkelsesverdig. Den komplekse ATL- og Laminair-ventilen betyr at du får fart, vekt og gjennomsiktighet, med den største bassforlengelsen i denne klassen.
Enten på en hylle eller på eget utviklet stativ, utmerker Twenty5.22 seg på alle typer musikk. Dens artikulerte mellomtone, klarhet og åpne i de øverste frekvenser og dyp bass som bare PMC kan.
This is PMC at their best and the result is a speaker that comes Highly Recommended.
…the twenty5.21 provides a sonic performance that's every bit as impressive as its looks.
Omtaler av PMC Twenty5.21
"…vocals have a richness and texture to them that draws you into the performance and positively encourages you to keep listening."
"…sound has me wanting to turn it up and have some fun."
"This is a seriously talented speaker that has to be on everybody's shortlist at the price."
– HiFiChoice
With classical music, the instruments are in place, the sound stage is wide and deep. The instruments have great attack. They are fluid and natural without any excess in either brightness low end.»
«The sound is honest and really captures both brass and the human voice. They are striking with all material including contemporary artists like, Diana Krall, Mélody Gardot or Daft Punk – Full of energy»
– WhatHiFi (France)
Available Finishes: Walnut, Amarone, Diamond Black, Oak Crossover
Frequency:1.8kHz
Dimensions:H 340mm 13.4" x W 162mm 6.4" x D 284mm 11.2" – Incl. binding posts (+9mm grille)
Drive Units:LF – PMC twenty5 series 5.5"/140mm long-throw g-weave™ cone with cast alloy chassis
HF – PMC/SEAS®, 27mm twenty5 series, SONOLEX™ fabric soft dome, Ferrofluid cooled
Effective ATL™ Length:1.72m 5.6ft
Frequency Response:46Hz – 25kHz
Impedance:8 Ohms
Input Connectors:One pair 4mm binding posts
sensitivity:86.5dB 1W 1m
Weight:6kg 13.2 lbs ea.